Bee School - One Day Class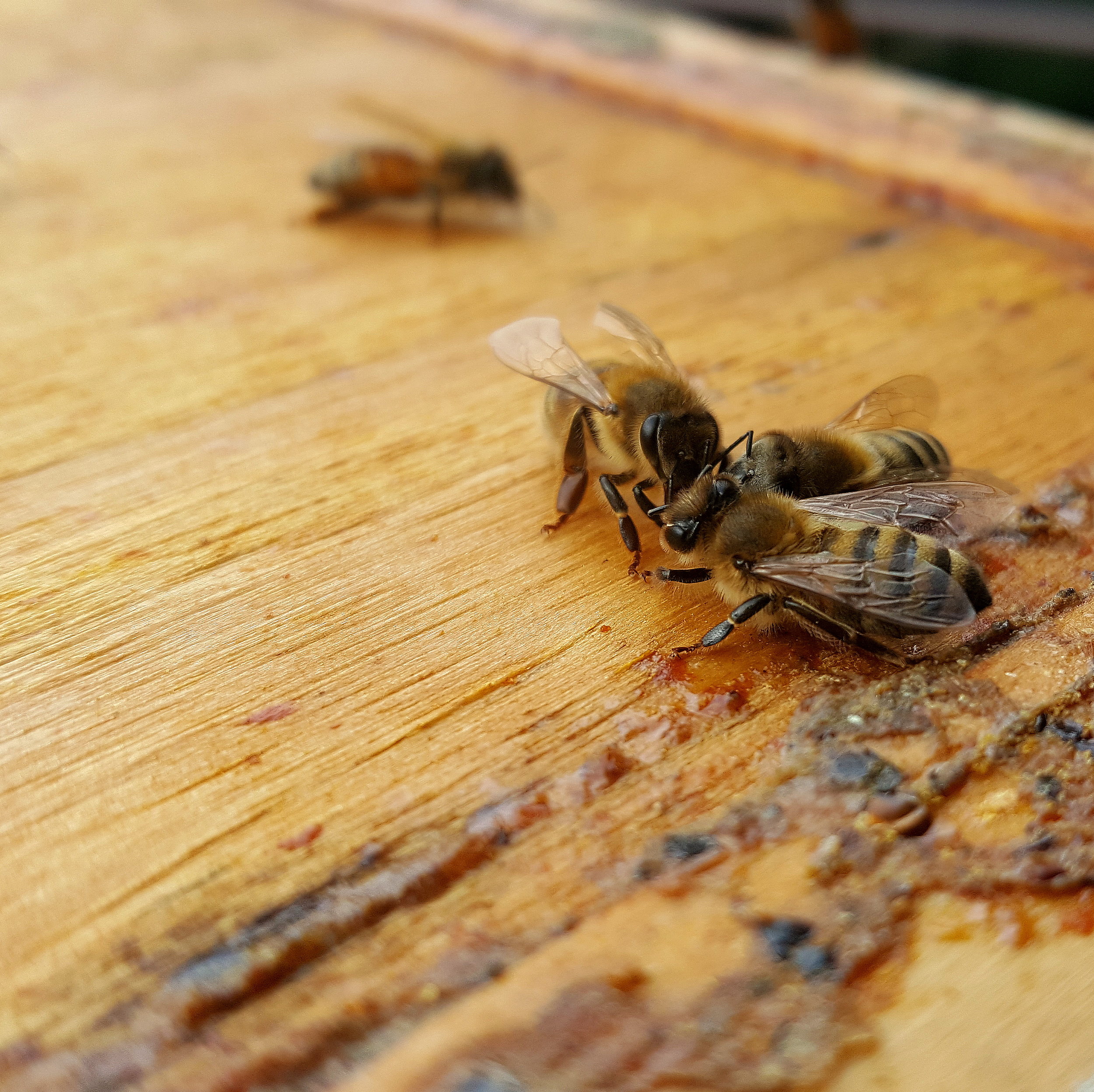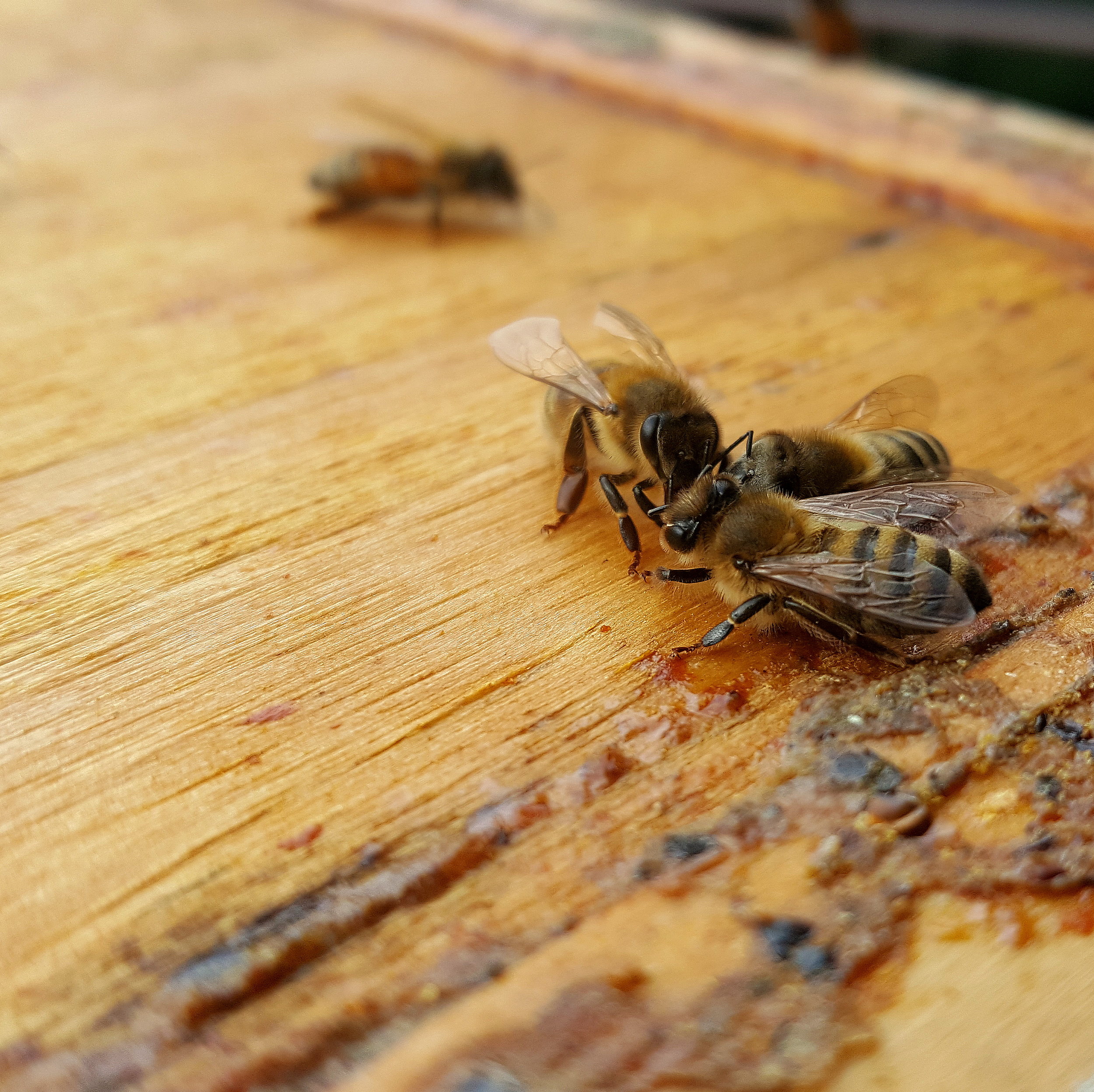 Bee School - One Day Class
Classes Scheduled:
January 5th (Saturday) at Red Mountain Park from 8:45-4:00 (Sold Out)
March 2nd (Saturday) at Samford University From 8:45 - 4:00 (Sold Out)
September 7th (Saturday) at Samford University From 8:45-4:00
If you want to learn about bees and excited to start backyard beekeeping, this is the class for you. We concentrate a series of classes into a full day class to give you an in-depth look at becoming a beekeeper. You can walk into this class, knowing nothing about honeybees and walk out prepare and excited about your new adventure.
We love to teach beekeeping and not tell you what to do. Regardless of your age, whether you are male or female or your beekeeping goals, we do our best to teach a reasonable approach to beekeeping that works best for you.
The class is lecture based and interactive, so you will get a chance to open a real hive, weather permitting. We do not open hives during periods of rain, impending poor weather or when temperatures are below 60°. If we won't be able to open a hive during class, several other opportunities for opening a hive will be scheduled.
We remember what it was like being a beginner and how overwhelming it can be, so we teach it with the beginner in mind. You will walk out feeling confident in getting started with your own hives in your backyard. We limit the class to 25 students, so you will able to ask plenty of questions.
We will teach you about hive options, including Langstroth, flow hive and top bar hives (we have used each style) and help you decide which type would be right for you. You'll hear all about the tools you need (and don't need), the multiple jobs honeybees keep in the hive, how to get your first bees and we will walk through your first year of beekeeping and what to expect.
Beekeeping isn't always fun and games so we will talk through the pests live in the hive and what you can do to help your bees. We will discuss traditional techniques and natural techniques for beekeeping. There are lots of ways to keep bees so we will teach multiple methods so you can choose which is right for you.
Beekeeping can be difficult to conceptualize so we will bring LOTS of supplies so you can see, touch and lift the equipment to get a better understanding of what works for you.
Towards the end of the class, you will have the opportunity to suit up with protective gear and open up a real hive with us (weather permitting). This is a great way to learn, so we want this to be a part of your class. We will provide a protective veil, jacket, and gloves. You will need to wear long pants that cover the ankles and comfortable shoes.
This class is recommended for ages 12 and up

Classes are limited to 25 students

Lunch is catered by Chipotle

You'll receive a bound student packet with tons of beginner information and local beekeeping info

Classes will be held indoors at Samford Universities College of Health Professions in Homewood, Alabama.

Class time is 8:45AM-4:00PM

Location details, and clothing instructions will be sent by email