Beginner Hive Kit - Medium Boxes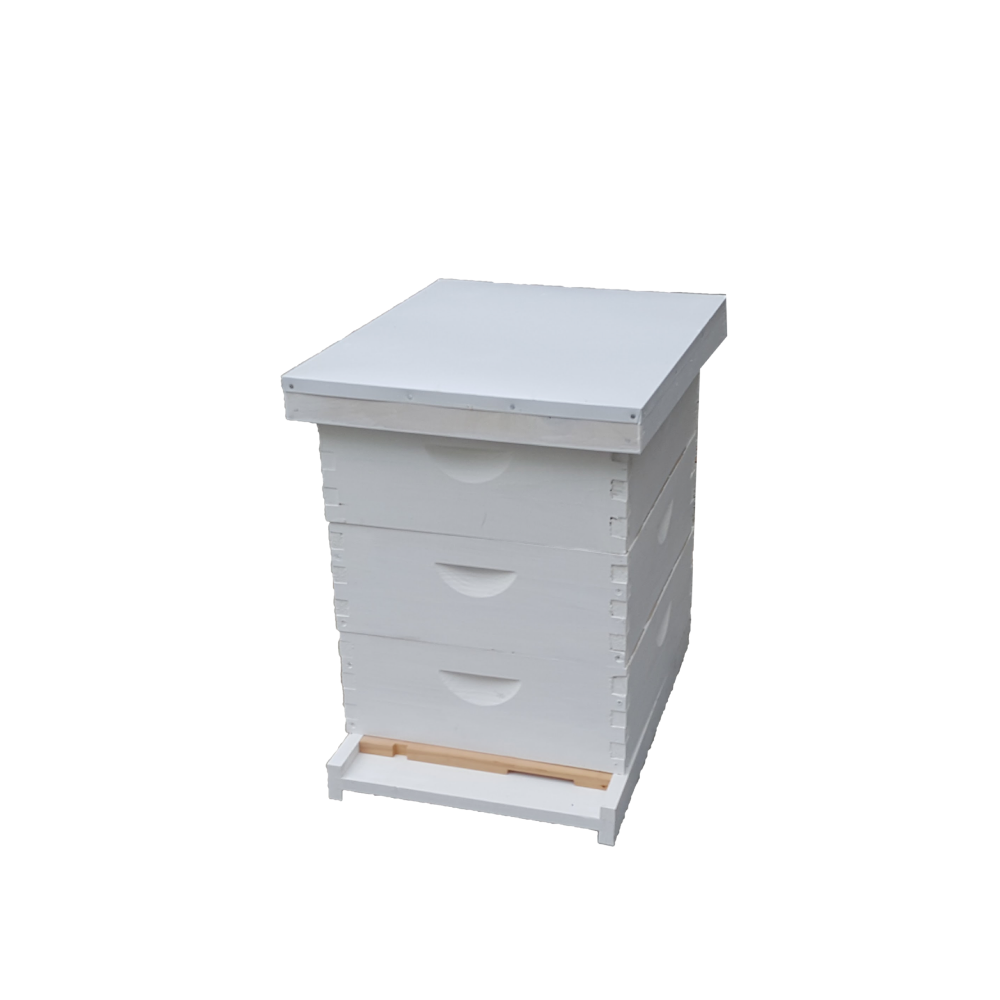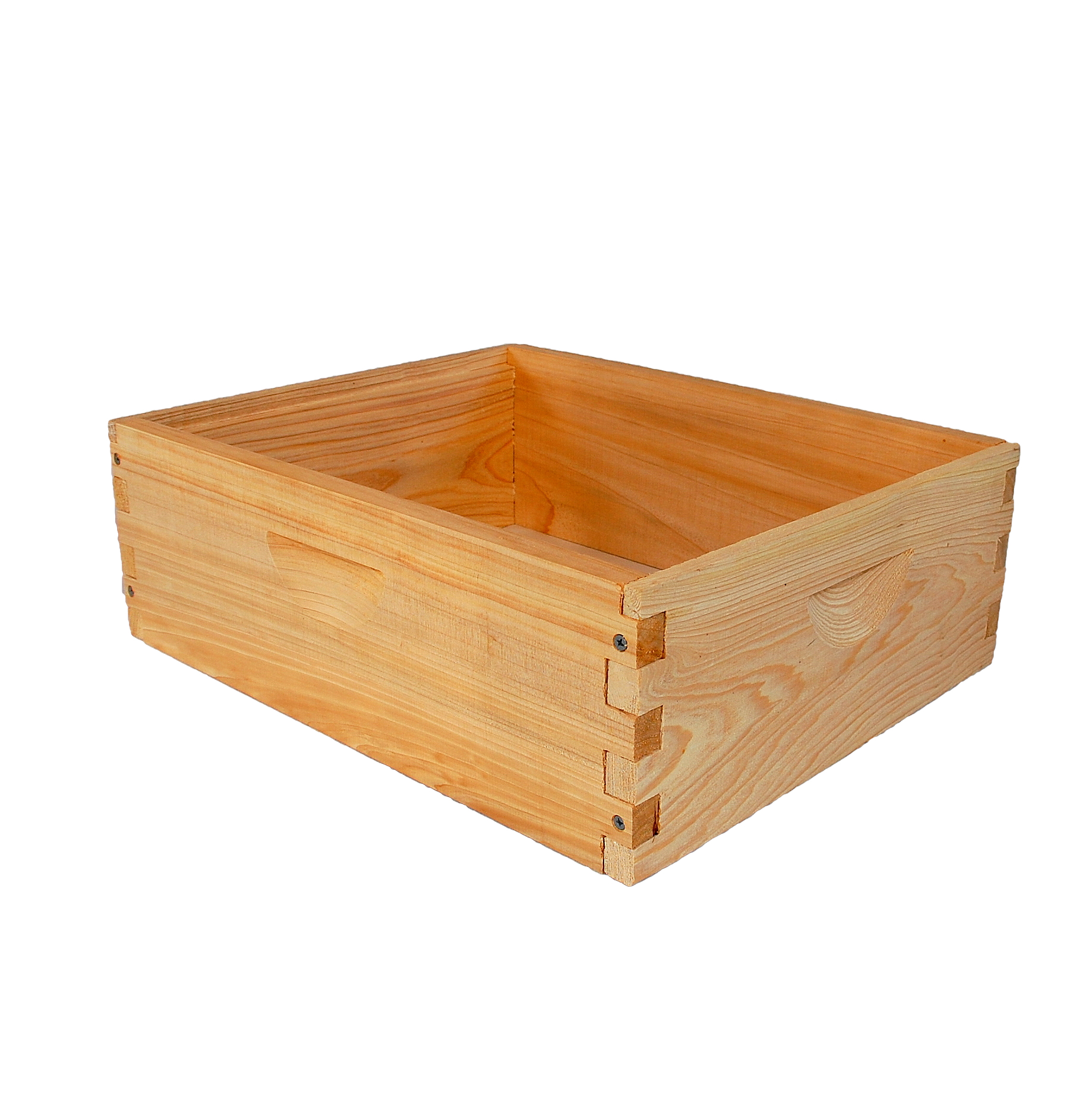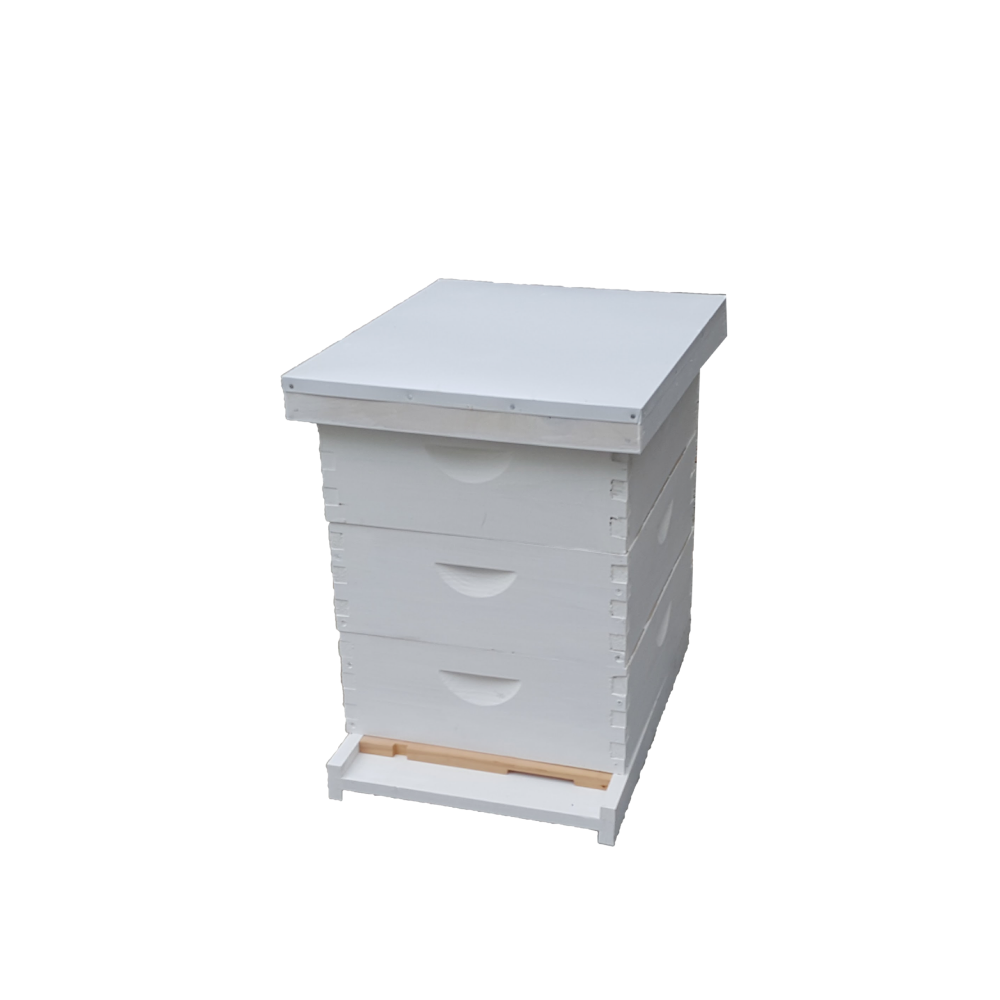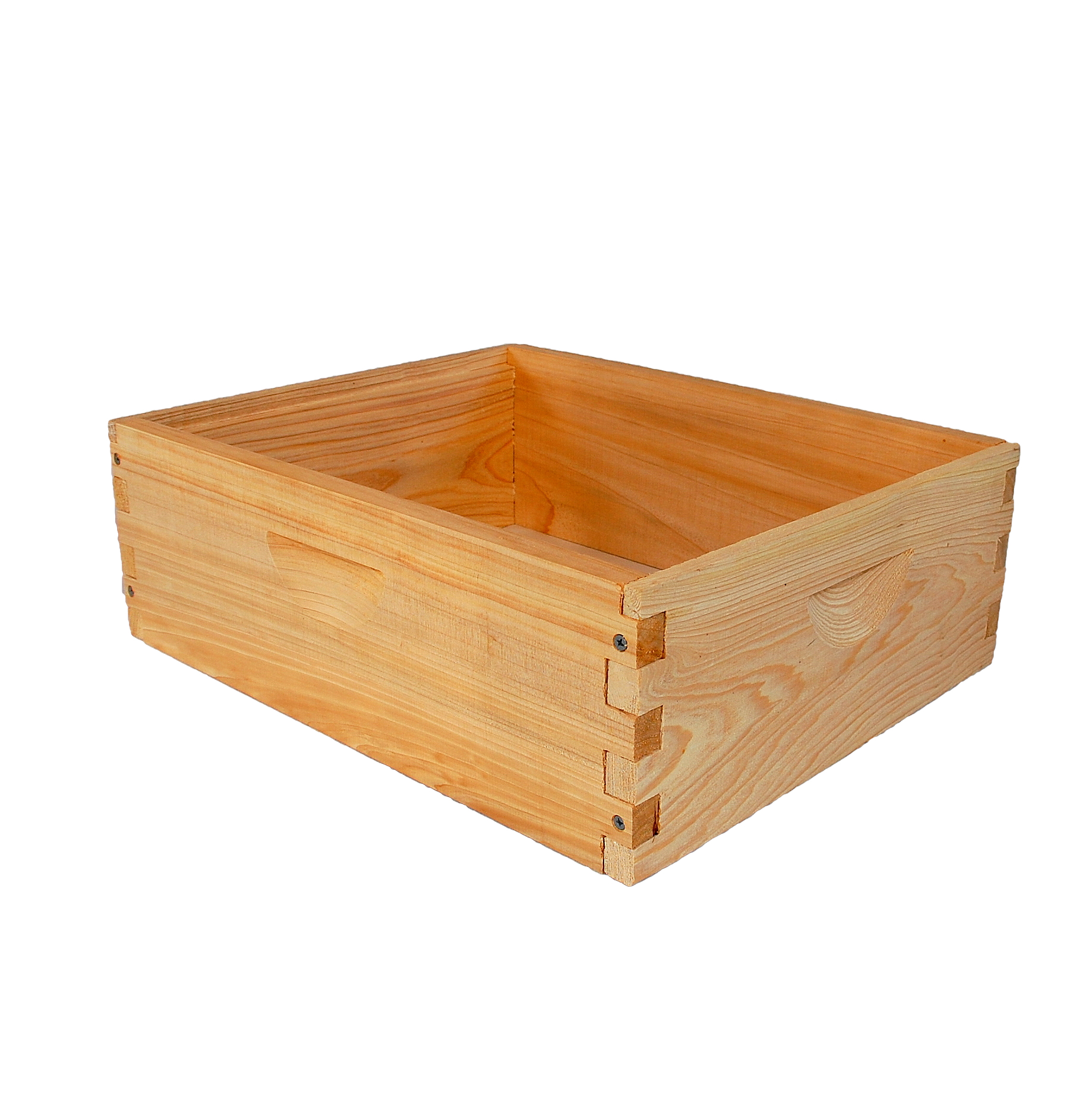 Beginner Hive Kit - Medium Boxes
This cypress beginner beekeeping kit includes all medium boxes, a popular trend in beekeeping. Offering a simpler setup, using medium boxes is favored by those who prefer interchangeable and lighter equipment.
Three medium boxes are enough to start a nucleus, swarm or package of bees, but additional boxes will be needed. A new hive could need a total of 4 - 5 medium boxes in the first year and a total of 6 - 7 medium boxes in following years.
All of our Langstroth equipment is made from 7/8-inch thick, smooth cypress boards. Creating a more durable, high-quality hive with increased insulation.
All beginner kits come with frames and our black plastic foundation coated with a heavy layer of beeswax.
Choose to have your boxes assembled and secured waterproof glue and 2-inch long construction staples; as well as the outside painted with two coats of premium exterior grade primer and paint. Frames are fully built with staples, glue and twice dipped beeswax coated plastic foundation. Or opt to assemble yourself and save about $50. If you choose to assembled yourself, check out our tools to make frame assembly and box assembly a snap.
Price reflected at top of page are based on options chose below.
Nails used to assemble frames can be found here.
Nails used to assemble boxes can be found here.
Choose between a 10-frame hive and an 8-frame hive kit, the choice is mostly dependent on how much equipment you can lift. 10-frame boxes are what most beekeepers use, but 8-frame boxes are popular with some. The equipment is not interchangeable, so it is best to choose one type and stick with it.
If you would like to have a solid bottom board instead of a screened bottom board, please comment during checkout.
Included in the kit:
1 Cypress telescoping top cover
1 Inner cover
3, 10 or 8 frame medium (6 5/8-inch) Cypress boxes
30 or 24 medium (6 1/4-inch) groove top and bottom frames
30 or 24 medium (5 5/8-inch) black heavy wax plastic foundation
1 Cypress entrance reducer
1 Cypress screened bottom board
Cypress Bee Hive Equipment