Completed, Deep 9 5/8-inch Box with Frames and Foundation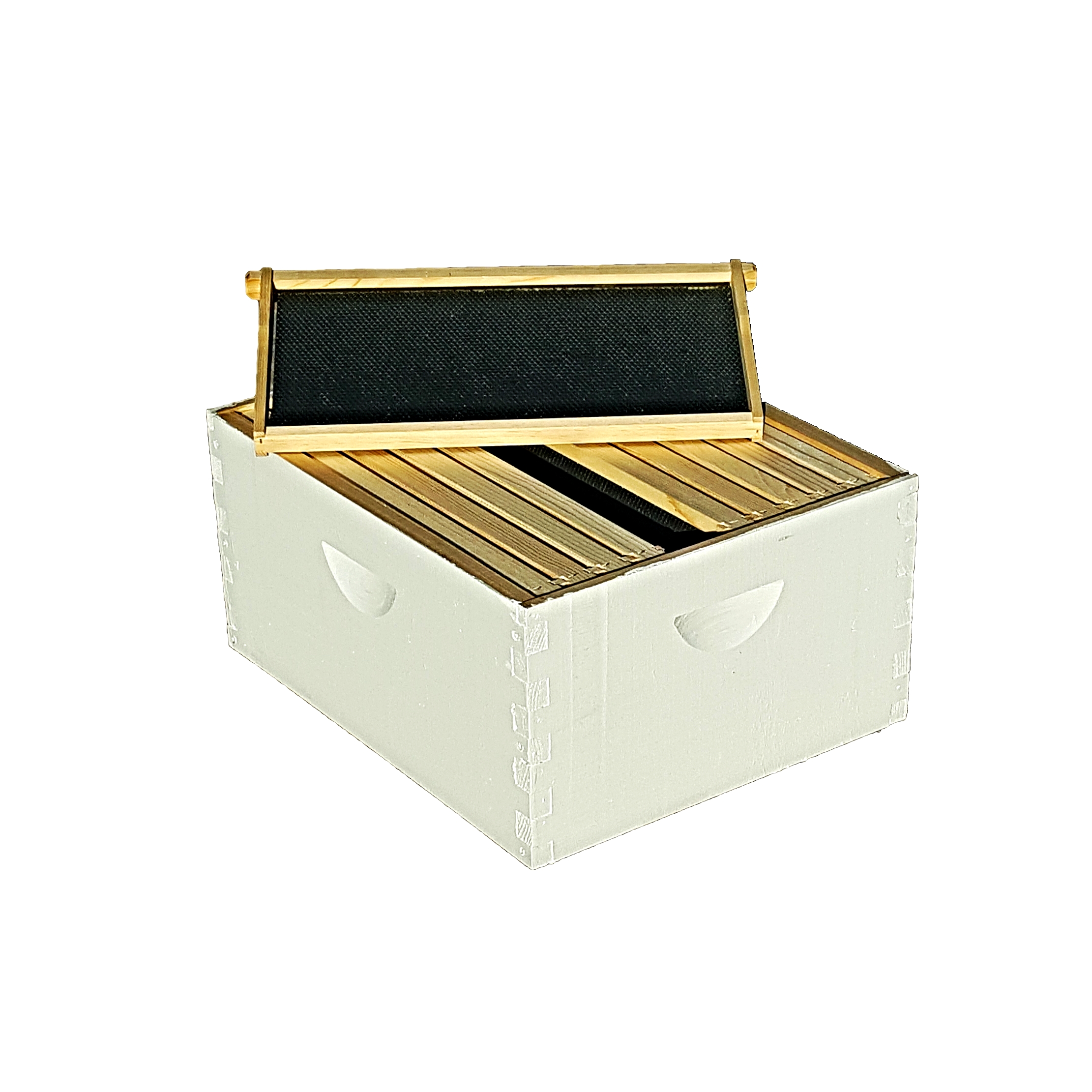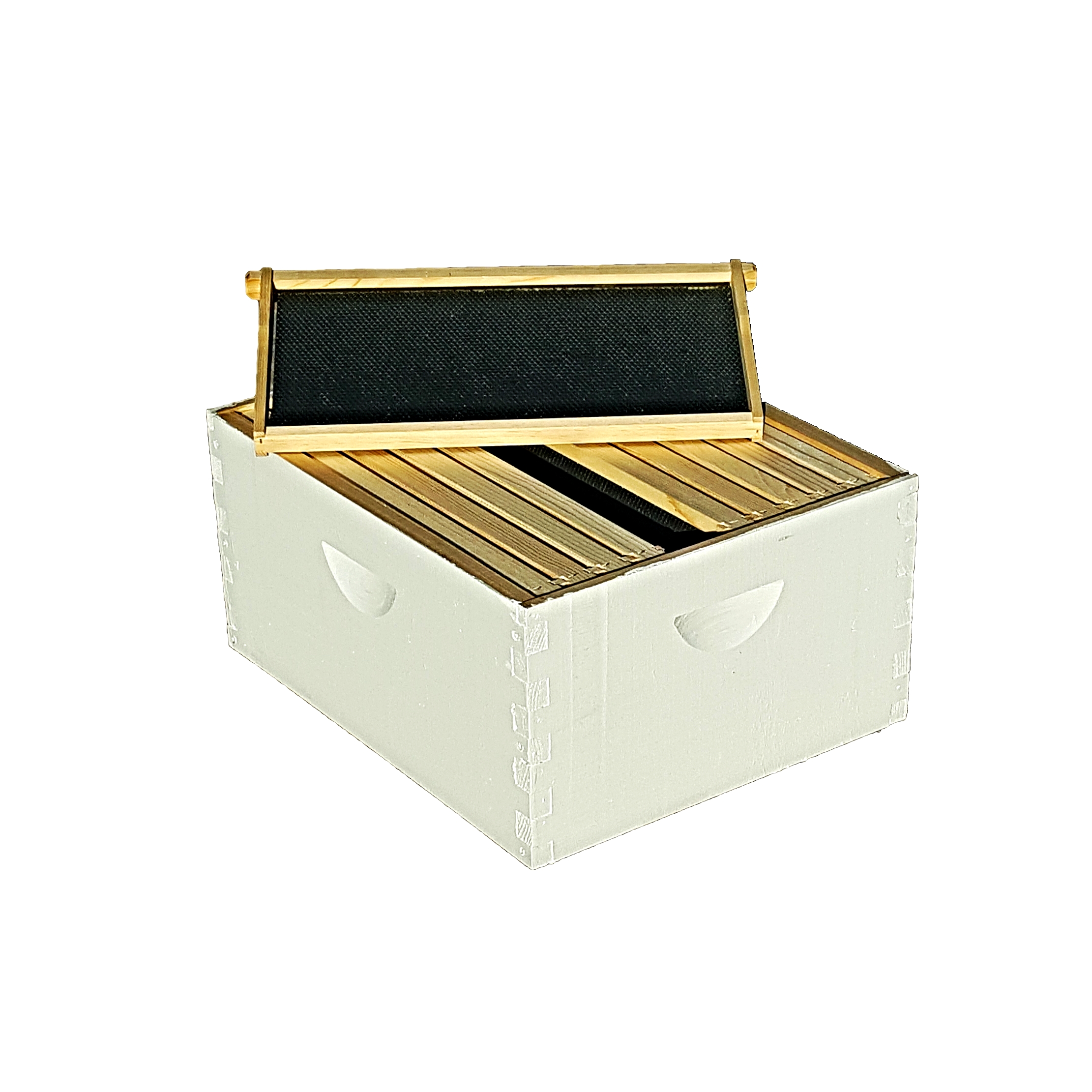 Completed, Deep 9 5/8-inch Box with Frames and Foundation
The best-built hive box you will ever use, this cypress box is the standard, 9 5/8-inches and ready to be added to a hive along with the frames and foundation. For the painted option, the outside of the box is coated with primer and painted with exterior grade latex paint to give these boxes a long life. Premium, waterproof wood glue and 2-inch long staples are used to hold the finger joints square.
All of our langstroth equipment is made from 7/8-inch thick, smooth cypress boards. Creating a more durable, high quality bee hive with increased insulation.
If choosing assembled option, frames are fully assembled with staples and Titebond III wood glue, creating an extremely well made frame. Our heavily waxed black plastic foundation is coated with two layers of beeswax and placed into each frame.
If you would rather have your boxes without frames included, click here.
Nails used to assemble frames can be found here.
Nails used to assemble boxes can be found here.
Price reflected at top of page are based on options chose below.
Cypress Bee Hive Equipment