Cypress Medium 6 5/8-inch Super Box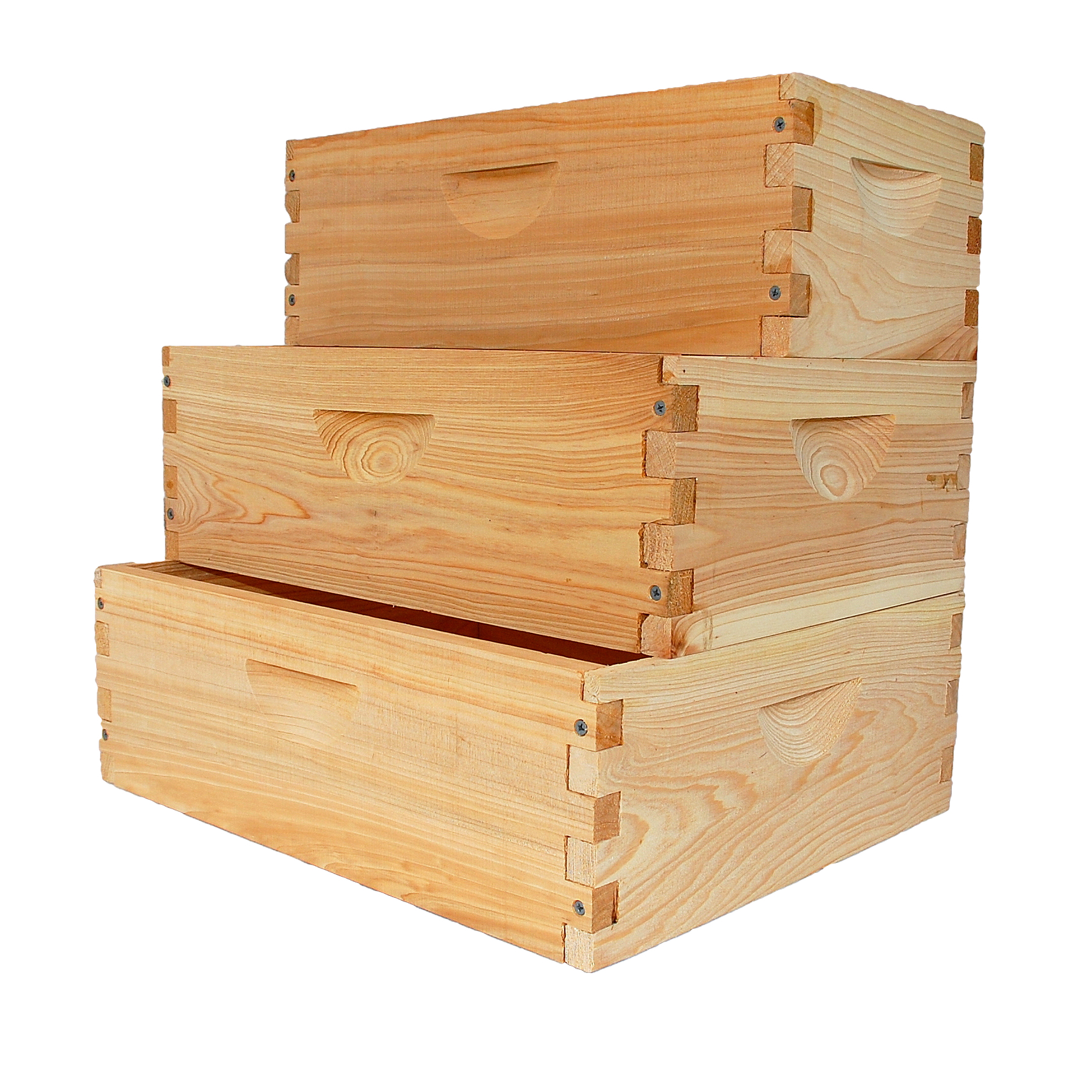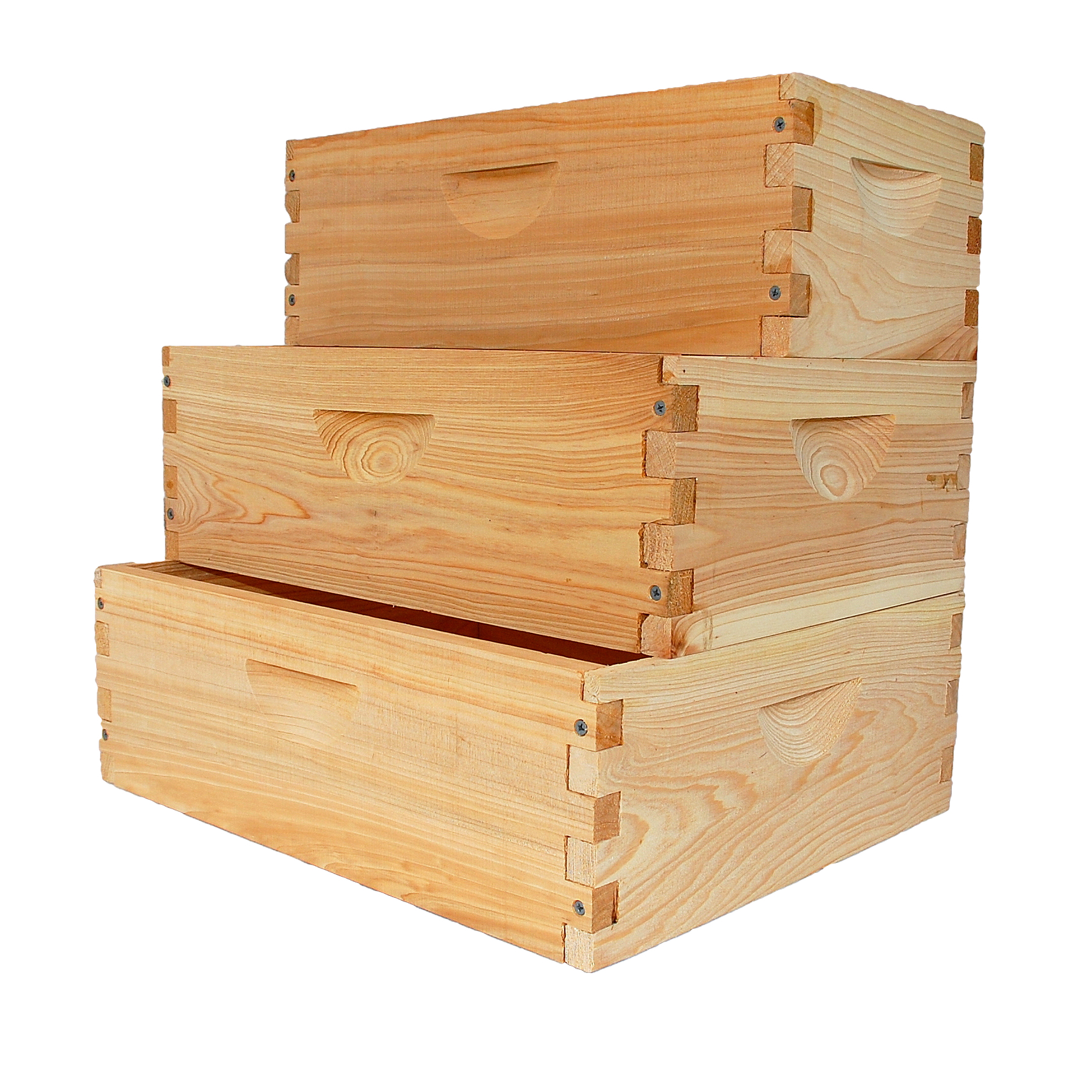 Cypress Medium 6 5/8-inch Super Box
Medium size boxes have become very popular in the past 10 years. More beekeepers are moving to using all mediums and phasing out deep boxes. They are commonly called mediums, Illinois, supers or western boxes. Regardless, they are a versatile size and can function as a brood box or a honey super.
External Dimensions: Length 19.875" x (Width 10-frame 16.375", 8-frame 13.937", 5-frame 9.625") x Height 6.625"
Internal Dimensions: Length 18.375" x (Width 10-frame 14.75", 8-frame 12.25", 5-frame 7.875") x Height 6.625"
The 5-frame size boxes are commonly called nuc (pronounced "nuke" or "nook"), nucleus hive or a mating nuc and are versatile and essential for a growing beekeeper. 8-frame boxes are becoming popular because of their light weight and maneuverability.
Made from long-lasting cypress wood, these standard size boxes built with solid finger joints will serve your bees well. Cypress holds up in the weather better than hives made from pine, you won't be disappointed. All of our langstroth equipment is made from 7/8-inch thick, smooth cypress boards. Creating a more durable, high quality bee hive with increased insulation.
Save time and allow us to assemble your boxes for you. We use 2-inch construction staples, premium waterproof wood glue and clamps to ensure your boxes will last decades. For painting, we use exterior grade primer and an additional coat of exterior grade latex.
Nails used to assemble boxes can be found here.
Cypress Bee Hive Equipment