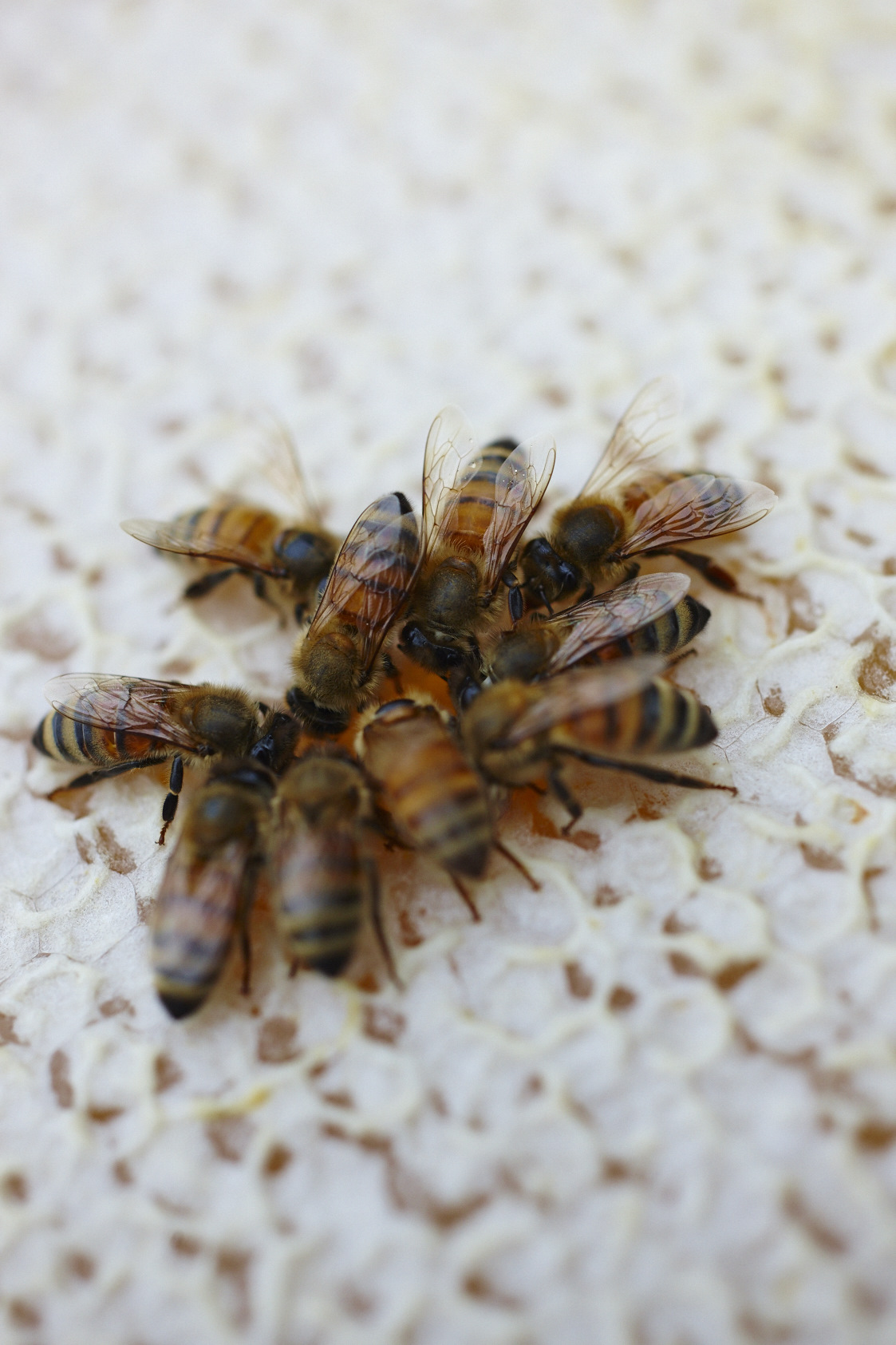 USPS is great for small packages like our honey or beeswax, but we ship Fedex and UPS as an affordable alternative for our larger, heavier packages. Both are lightning fast in delivery, and if you want to track your package every step of the way, you will automatically receive a tracking number once your package has shipped. To give you an idea, here is a delivery timeline from Birmingham, Alabama to major cities once the shipper receives the packages.
To Atlanta - 1 day
To Chicago - 2 days
To New York - 2 days
To Dallas - 2 days
To Denver - 3 days
To Salt Lake City - 4 days
To San Francisco - 4 days
To Seattle - 4 days
Want to Save on Shipping Cost?
Shipping is expensive, especially when shipping large packages across the US. Since we are a small business, our volume is not as high as the national brands. But by shipping smart, we can keep your costs down. There is a significant cost difference in shipping to a residential address and and a business address, even for Fedex Ground and UPS Ground. To get your shipping cost significantly cheaper, enter a commercial address as your shipping location during checkout. You can typically save 25% on the cost.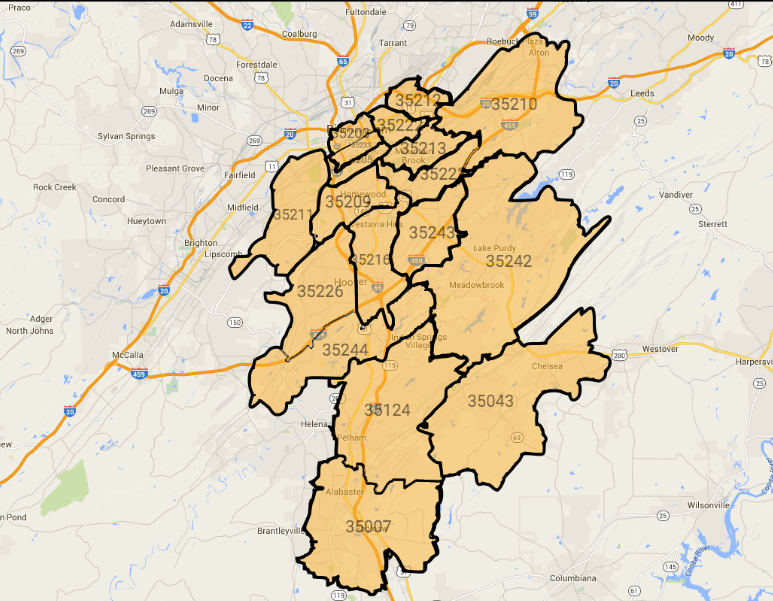 If you live locally in the Birmingham area you can have your order delivered to you. For orders we cannot deliver, we partner with a local delivery company to bring your orders to you. If you live in any of the zip codes highlighted below, you can have orders brought to your door for a flat rate.
If you would like to pick up an order up from us in Hoover, we can set up a time for you to do that. Just make it clear that you would like to pickup locally in the comment field during checkout. Many orders can also be picked up from Alabama state and Birmingham beekeeping meetings. We are typically at the Alabama state beekeeping meetings in the spring and fall and your orders can be brought to you for free there.
LEAD TIME (Time from order placement to delivery)
We are a small company, providing hand made bee hives and equipment for beekeepers. Our beekeeping supplies are often made to order, preventing the need to build a large warehouse to store equipment before sale. This reduces expenses, but can increase lead time. We ship our supplies out as soon as possible, sometimes the next day but can be up to 7 days depending on the season. We ask that you have patience while we make your high quality beekeeping equipment for you. Actual lead times are typically much less than 10 days but we don't want to over promise and under deliver. Contact us for more details on when your order will be ready.
For smaller products like honey, wax, beekeeping shirts and swarm lures, we ship those out immediately to you. Typically within one day of receiving orders.
OUR RETURN POLICY
All sales are final, but we are happy to replace any part of an order that is damaged within 30 days of orders being received. If you have trouble with an order, please contact us with details. Descriptions and images of any damage is required so that we can accurately solve the problem. We are a small company and we want every customer to feel valued and to feel that they received a good value.
CLASSES
If for a reason beyond our control we are not able to keep our scheduled class time, you will be notified of the cancellation and given the chance to register for a different date or be given a digital gift card to our store.
WEATHER
Open hives inspections are a part of several of our classes and are subject to the weather. For our one day bee class, we will still hold the indoor, classroom part of the class but cannot move outside for the hive inspection if weather does not permit it. For our beekeeping experience, the class is completely outside and will reschedule if weather keeps us from opening the hive.
PAYMENT OPTIONS
All credit/debit cards are accepted. Cash and checks are accepted locally.
PRIVACY POLICY
We promise, promise, promise to never collect and share your information with anybody else. We couldn't sleep at night if we did. We use your email (only if you opt in) for our mailing list and your billing/shipping information for purchases. We do participate and sell products through the Amazon marketplace and their affiliate advertising program as means to earn advertising dollars and increased sales. Direct links to our products and other recommended products can be found on our website.